While making our kimono list, we came across some hidden gems, little kimono brands that deserve to be known. Lanakila is one of the best example.
We immediately fell in love with this brand. Gorgeous designs, impressive attention to detail and a story behind every kimono.
Lanakila has everything it takes to hold your attention and become a great kimono brand!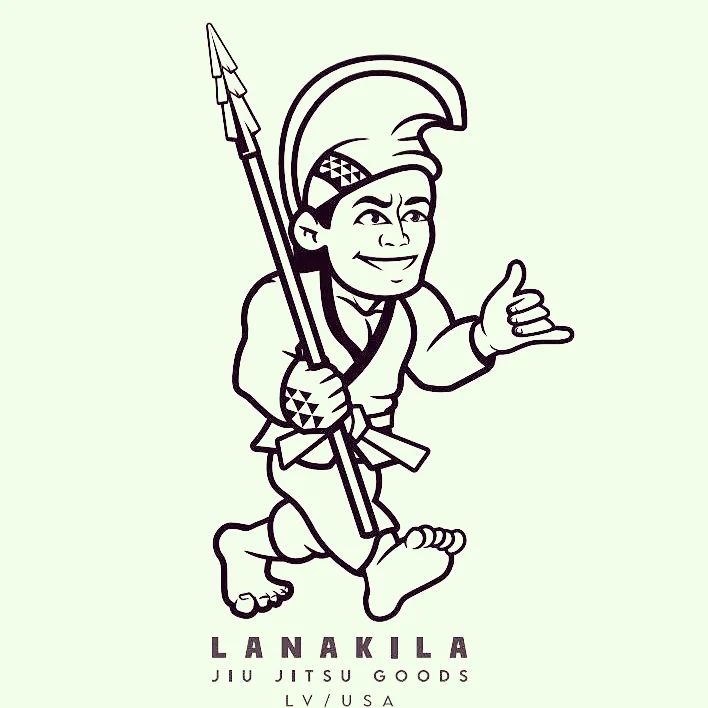 Can you tell us about the history behind Lanakila? Where are you from?
Lanakila Brand Original has been a labor of love. I've always had an attraction for both martial arts and design. So, I feel very fortunate to combine both of my passions. The birth of Lanakila started when I was reading a book about flags, and was thinking about how I can design something using elements from the flag of Hawaii. I drew up a few sketches and had some shorts made with my design. From that one concept, I explored different ways on how I can apply that flag theme to other products. I posted some pictures on social media and I started to develop a small fan base.
I grew up in the small town of Los Gatos which is about an hour south of San Francisco, California. I am the son of immigrant parents. My dad was a doctor and my mom was an interior designer. I definitely got my mom's artistic strengths.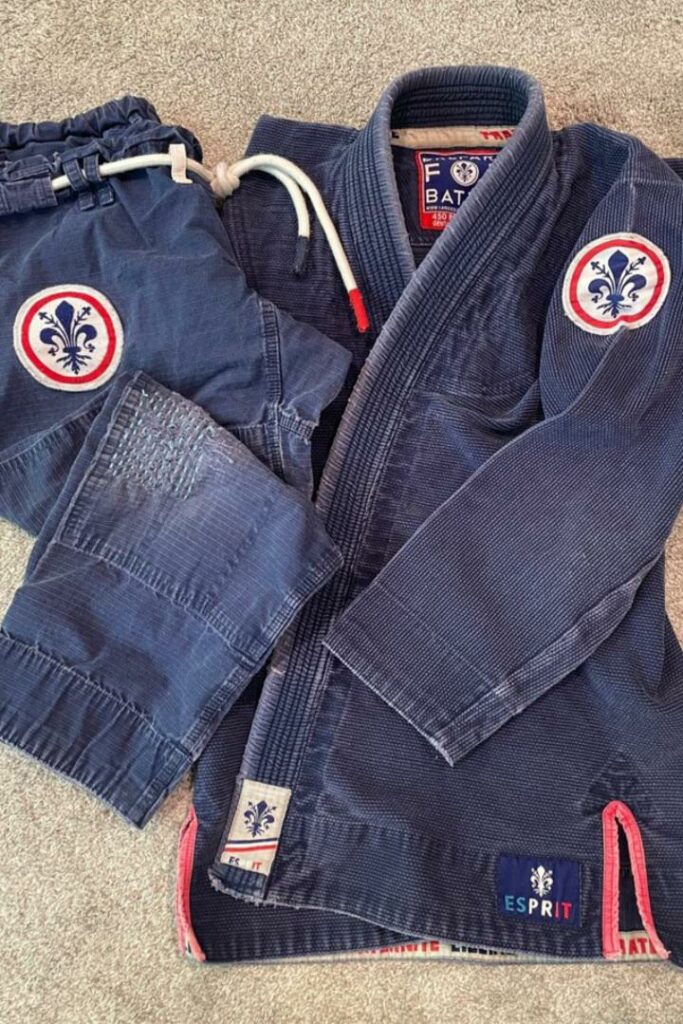 What motivated you to start a Brazilian jiu-jitsu kimono brand?
When I started training in BJJ (2010ish) There were not a lot of choices and brands that I felt a connection with nor did I find them aesthetically pleasing. Many people view Jiu jitsu kimonos as a piece of cloth to wear as a training uniform, nothing more nothing less. When I check out other gi brands on the market, I think the one thing that sets Lanakila apart is that I put a lot of thought and attention to every design. I'm not a big fan of slapping logos all over the place. I view the kimono as a work of art. I want people that wear the Lanakila brand to feel a special connection. That's why I try to have meaning and a story behind every gi I design. I'm extremely conscious of every detail that goes into the design. I carefully think of the name, colors, typeface, and images that I want to use to come up with a unique design. Lanakila Brand is by no means a cookie cutter brand. When you see a Lanakila design, you can tell it's different.
Could you share some insights into your design process? How do you come up with your kimono designs?
Being creative by nature, I can draw inspiration from anything and anyone. I tend to see things differently and think creatively. I could be walking down the street and see something that catches my eye and immediately think of how I can use that in my design. People who have overcome obstacles to achieve great things inspire me as well. In fact, when I was thinking of possible names for my brand, I wanted to find something with meaning and personality. I found that word in Lanakila, which means victory or to overcome in Hawaiian.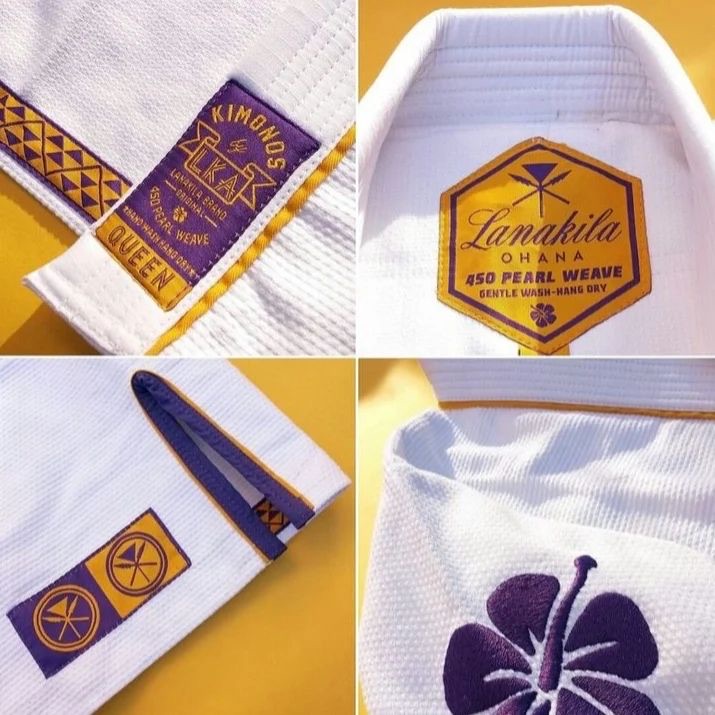 Any plan to have an online store? Where can people buy one of your kimonos?
Yes, I will eventually open an online store soon. But, people can go to my instagram (lanakilabrandoriginal) page and contact me and let me know what they are interested in purchasing.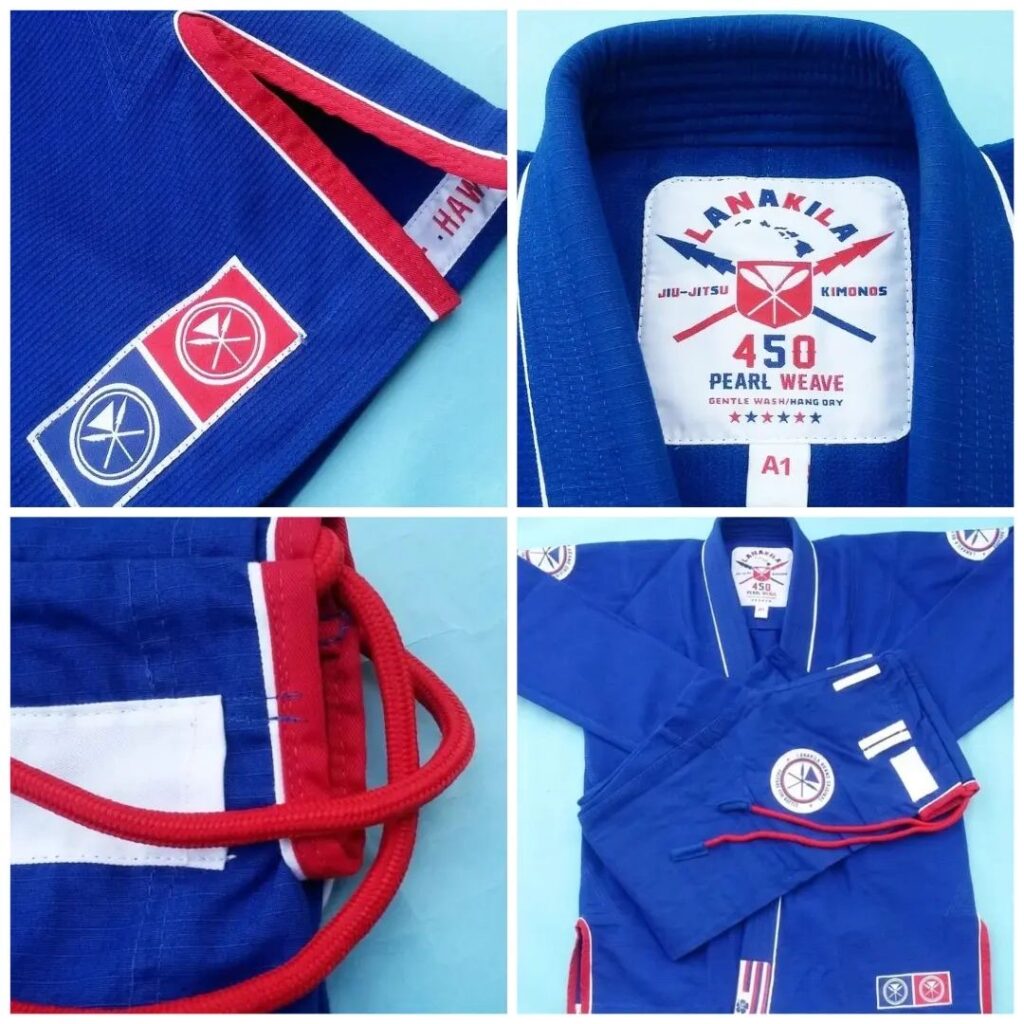 Are there any life lessons that you have learned from BJJ that have helped with the process of running Lanakila?
My advice to anyone thinking about BJJ and martials arts training in general is find a good teacher, one that you feel a solid connection with and don't stop, training in martial arts is a lifelong endeavor. Everyone will have a unique experience in their martial arts journey, so embrace the grind, try to have fun, learn the many valuable lessons that martials arts give and let those lessons guide you not only as a person but as a martial artist as well.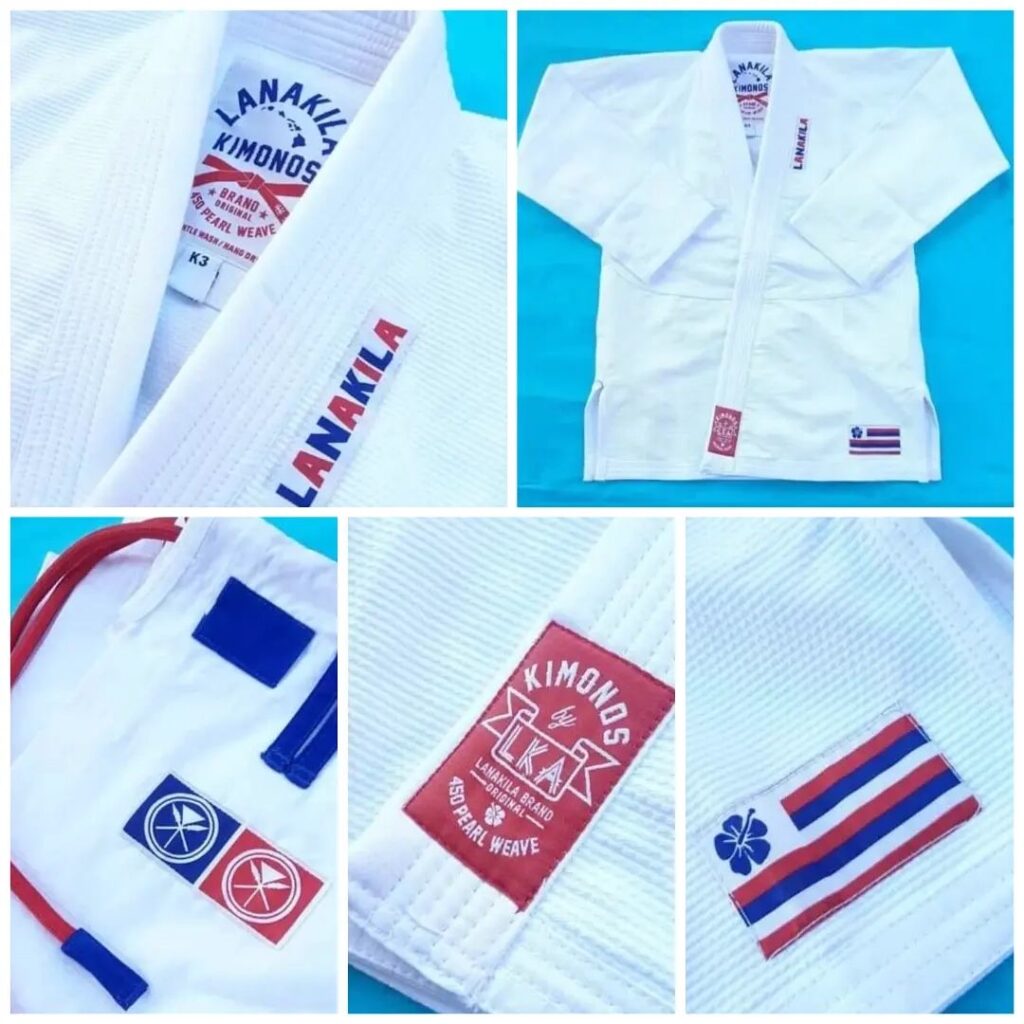 What are your plans for the future of Lanakila? Are there any upcoming products or collaborations that you are excited about?
My ultimate dream is to someday have a small retail shop. I would love to do some type of collaboration with different organizations to help raise money for their individual causes. I am a one person business, I do all my designing, shipping and receiving, advertising, record keeping and I even take my own pictures using my cell phone. As you can imagine it can be quite difficult. But I hope someday that I will have world wide sales and become an established name for quality and unique designs in the BJJ community.