Sunday Grocery Store is a very unique brand. With its truly original designs and high quality products Sunday Grocery Store brings some freshness in the industry.
A brand you should keep an eye on!
Can you tell us about the history behind Sunday Grocery Store? Who are you? Where are you from?
Woongdaniel:
"Sunday Grocery Store" is a very cool brand that combines Brazilian jiu-jitsu and street culture, inspired by the enjoyment of jiu-jitsu both inside and outside the dojo.
Started in Seoul in 2022 by me and Kim Bob, our products are inspired by grocery items and are crafted to bring joy and delight to those who wear them. Before creating Sunday Grocery Store, I had been an advertising director in Korea for 10 years, and Kim Bob had worked as a fashion designer for a long time. The desire to create our own brand had been with us for a long time, and we were confident that by transplanting our identity into the jiu-jitsu scene we love, a new chapter would unfold. We began incorporating our respective strengths into the brand, and thanks to that, our brand seems to be growing well. It's important to note that we are not just a jiu-jitsu brand.

Kim Bob:
My design inspiration began in my childhood. When I was kid, my dream was to become the owner of a grocery store. Everything I wanted was there – delicious food, fresh beverages, and even exciting toys.
Sunday Grocery Store is a fun playground where I can incorporate the designs I want to create and many things I enjoy as a fashion designer.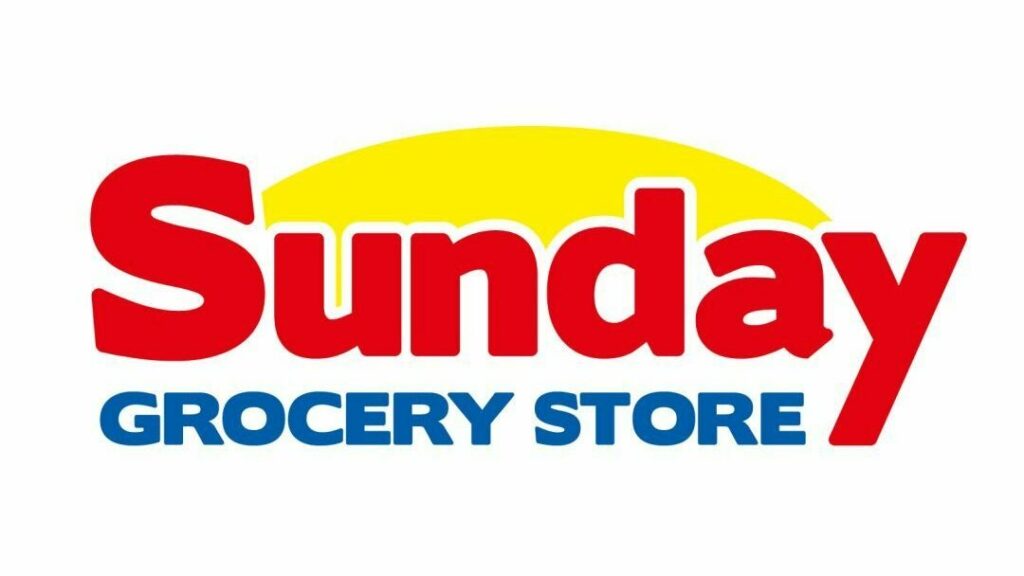 What motivated you to start a Brazilian jiu-jitsu brand?
Woongdaniel:
It's been 8 years since I started Brazilian jiu-jitsu. At the time, I was working at a company and I discovered a jiu-jitsu gym right in front of the office, so I walked in immediately. Even now, 8 years later, practicing jiu-jitsu feels cool to me, as it was even cooler back then, which made me feel really stylish just by doing jiu-jitsu. The sport that I started like that has now become a part of my lifestyle.
Kim Bob:
I started training jiu-jitsu alongside the launch of Sunday Grocery Store. I think, jiu-jitsu is a trendy and cool sport. 'Coolness' is the most crucial element in operating my brand.
Additionally, Sunday Grocery Store is actively planning more exciting projects for the future, ensuring that it expands beyond being just a jiu-jitsu brand.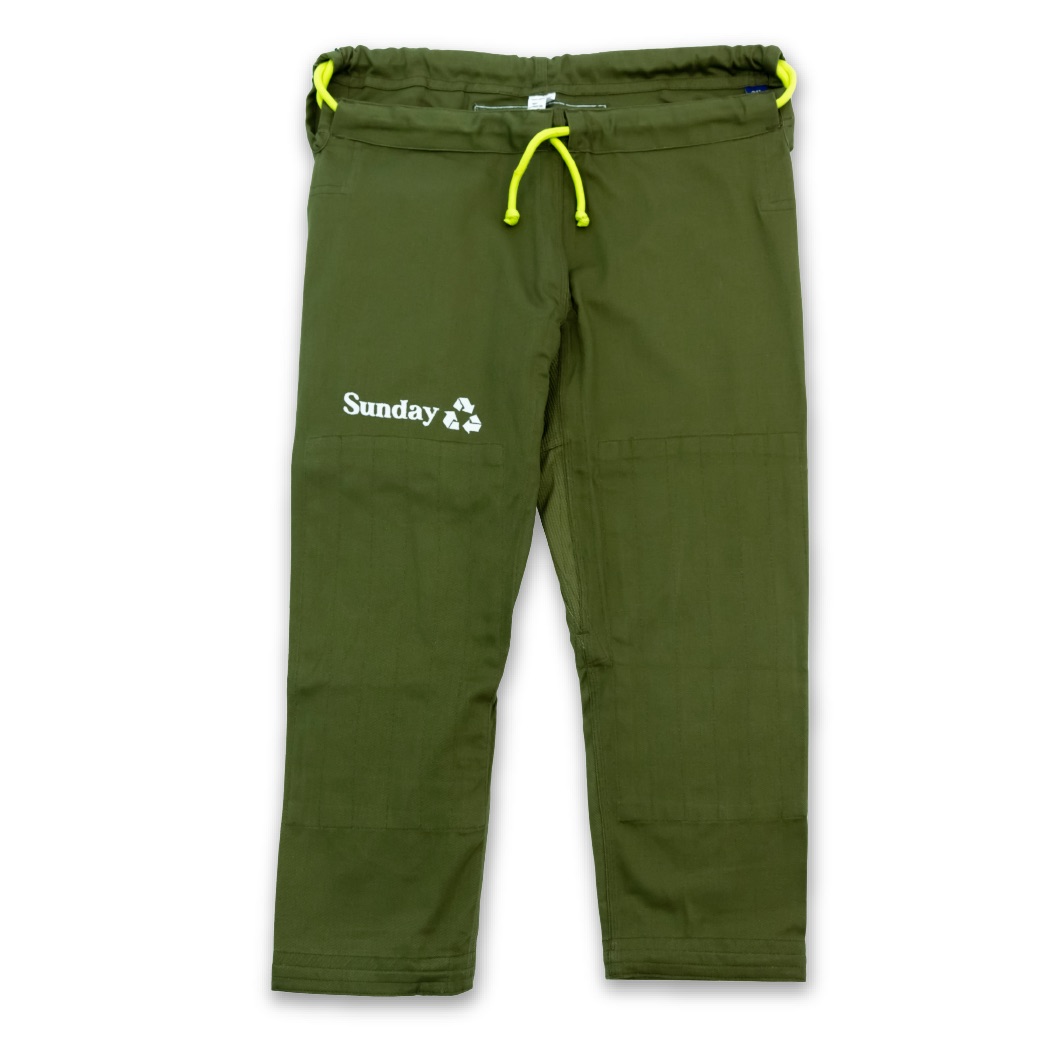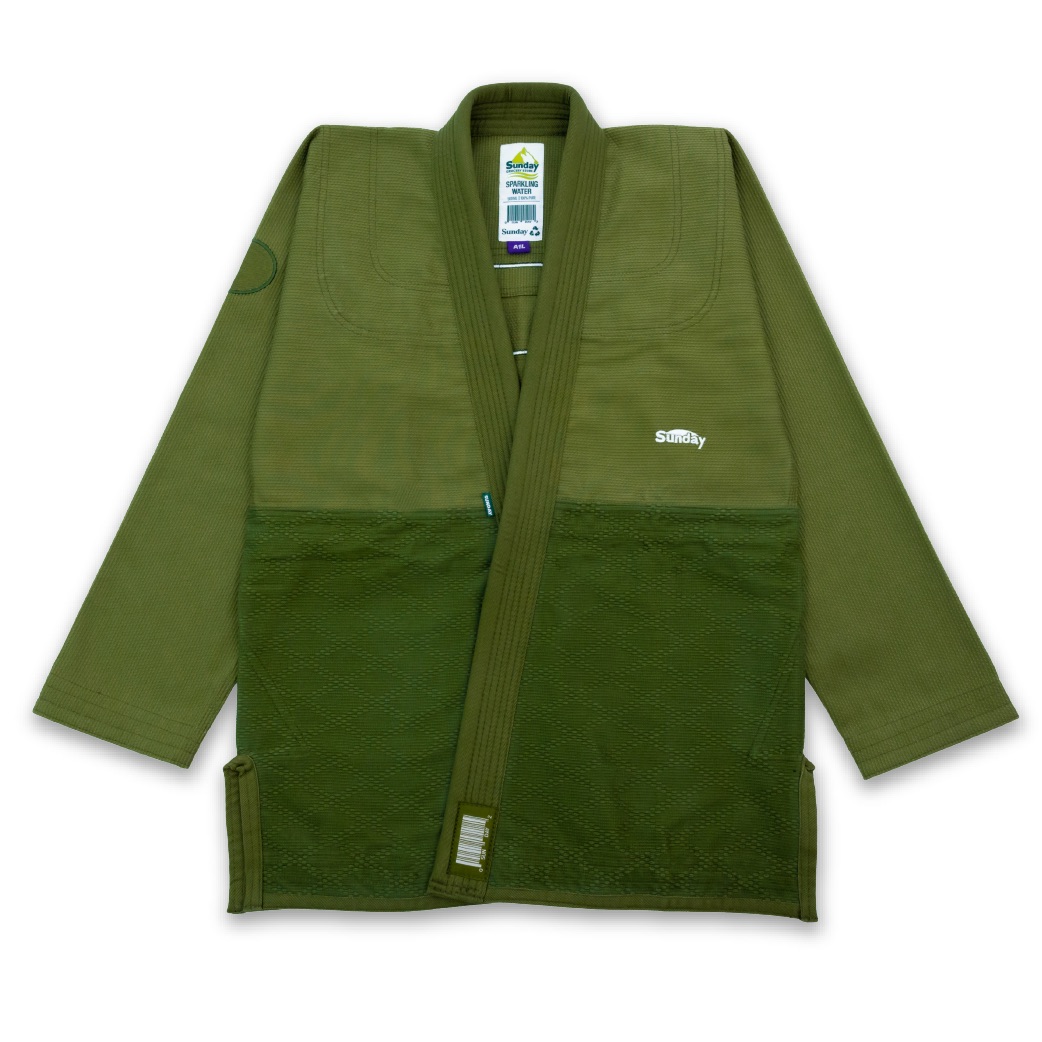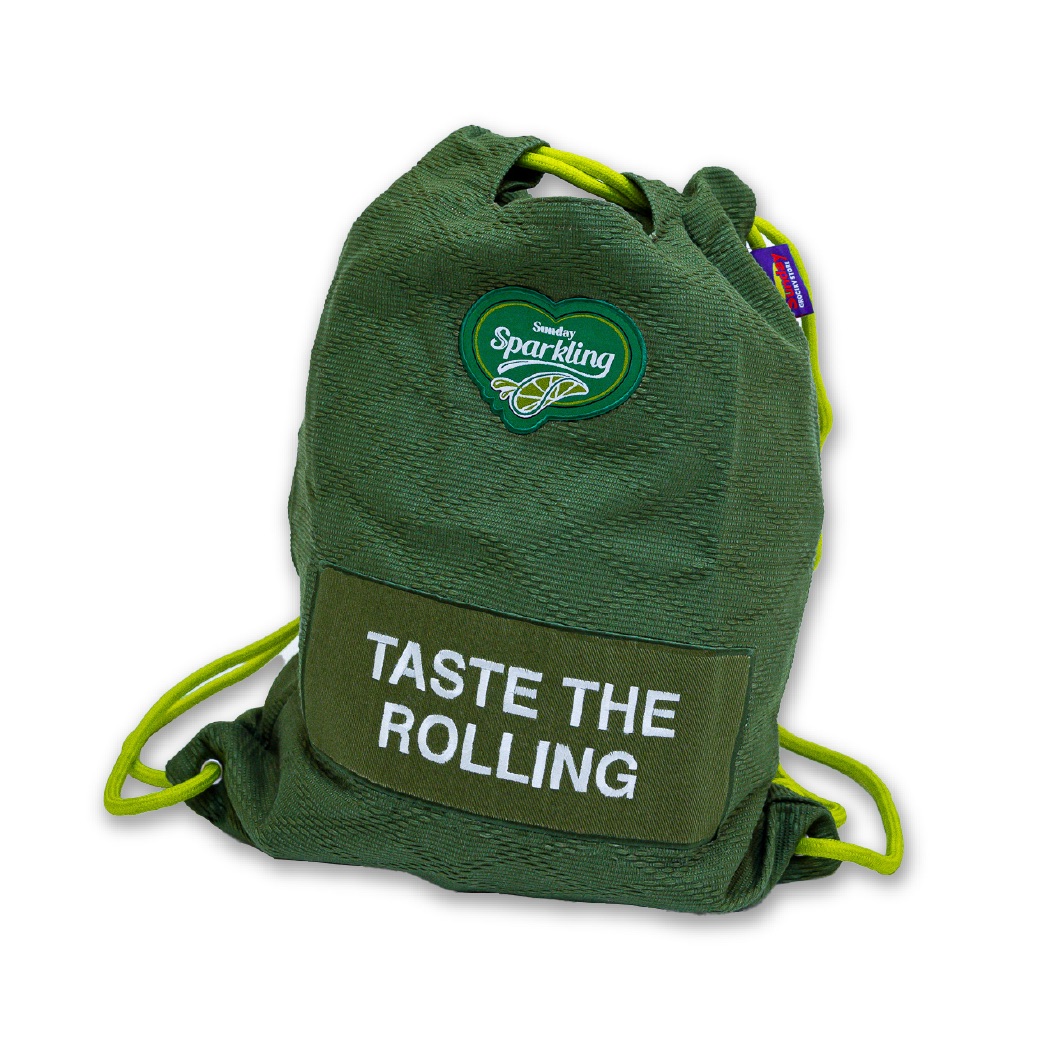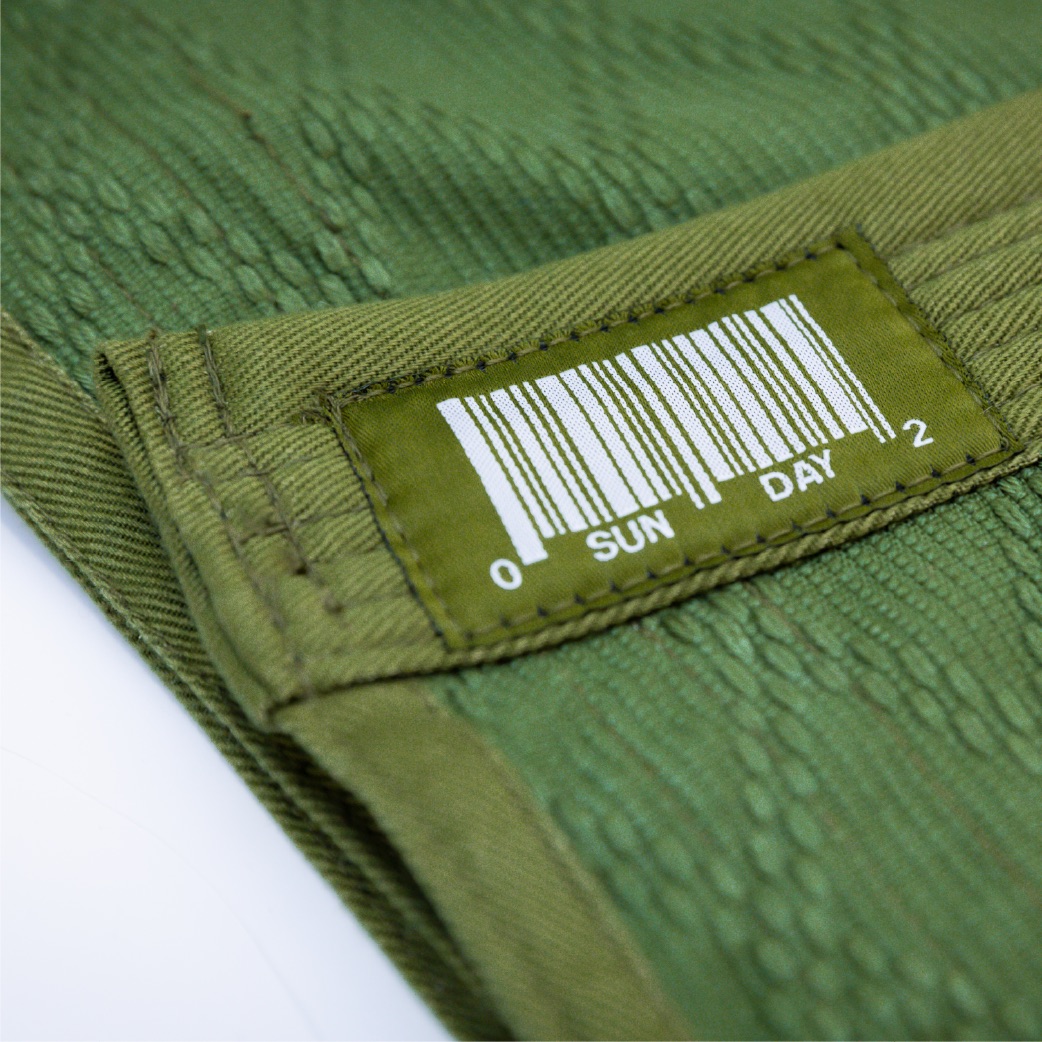 Could you share some insights into your design process? How do you come up with your kimono & so unique product designs?
Kim Bob:
Our design inspiration originates from the retro vibes and culture of the 90s that we experienced and admired during childhood. The concept of Sunday Grocery Store is most suitable for showcasing these childhood experiences once again. I started training jiu-jitsu alongside the launch of this brand. And while observing numerous jiu-jitsu gi brands, I wondered, "Why are there only strong and tough designs? How about creating fun and approachable designs?" With this thought in mind, I decided to apply the design process commonly used in existing fashion brands to the attractive material of pearl weave fabric (sashiko fabric) used in jiu-jitsu gis.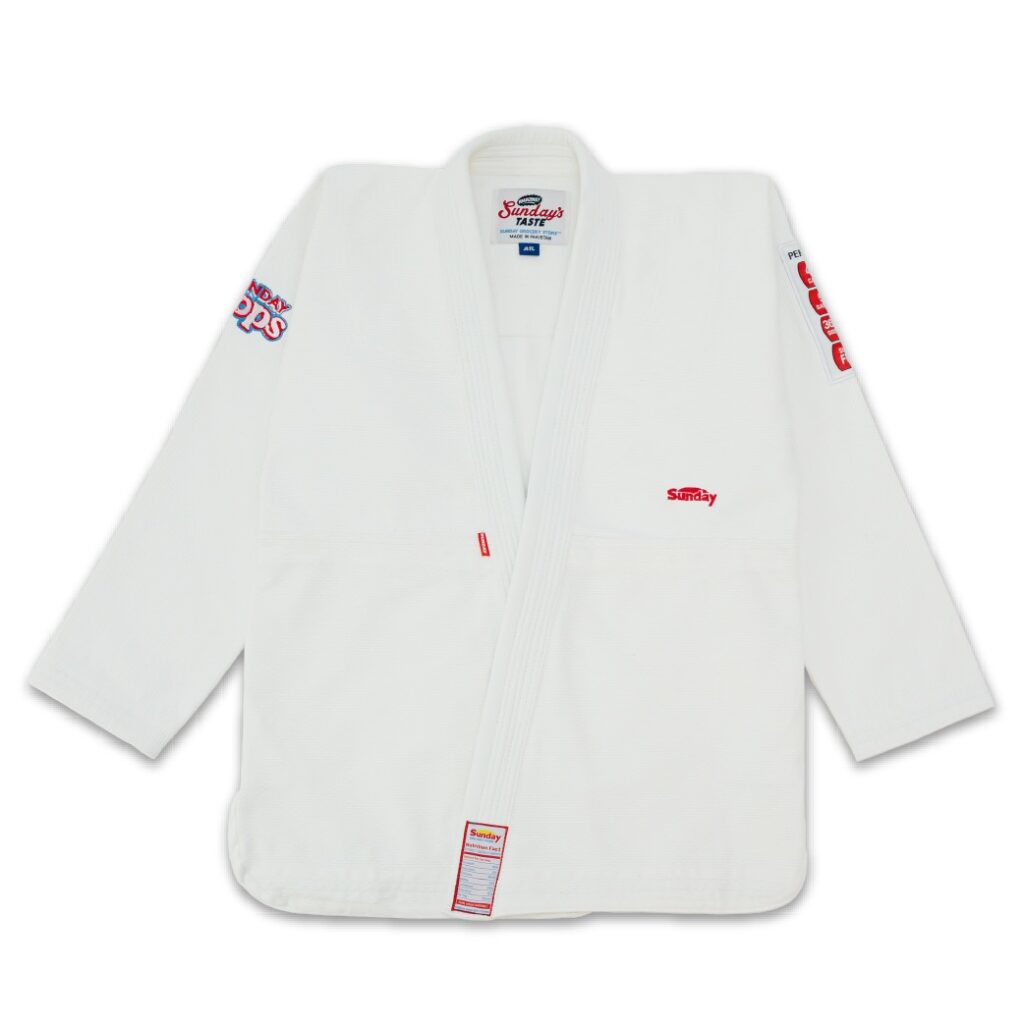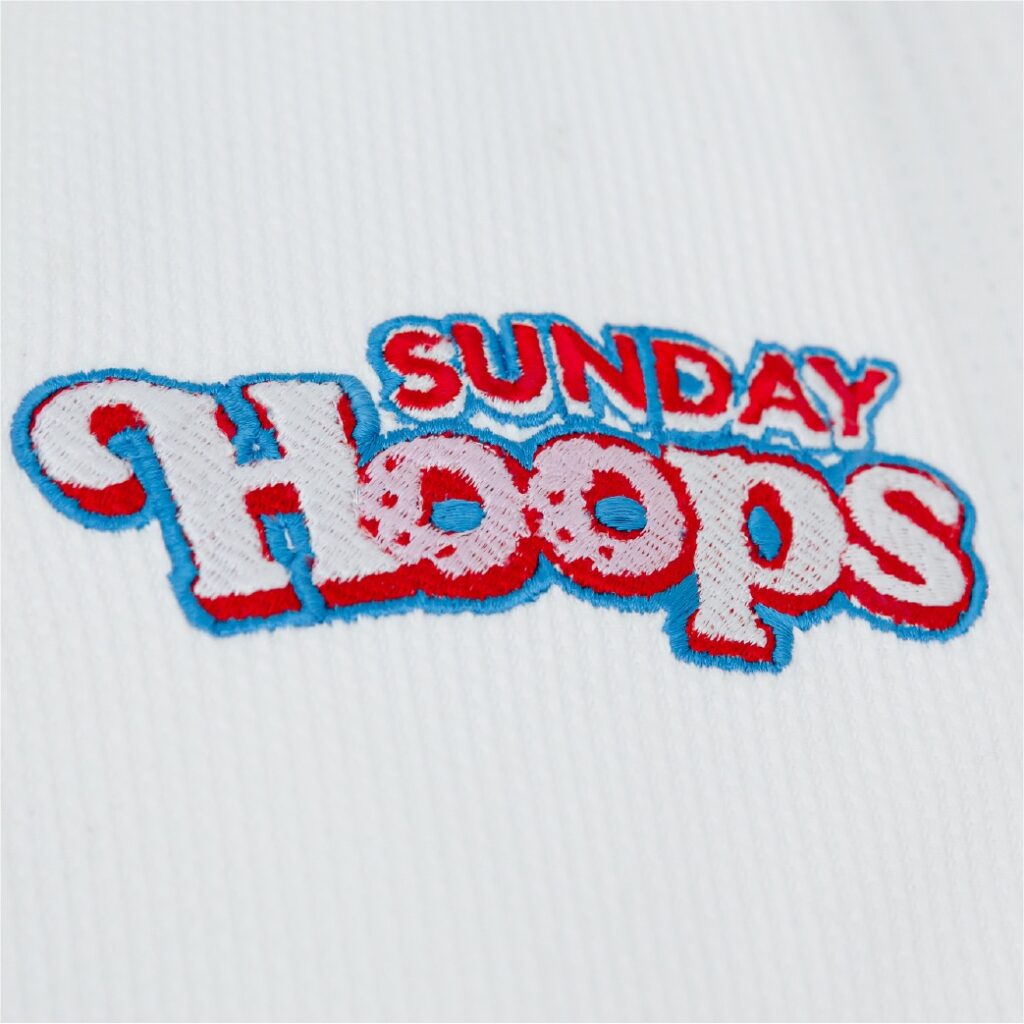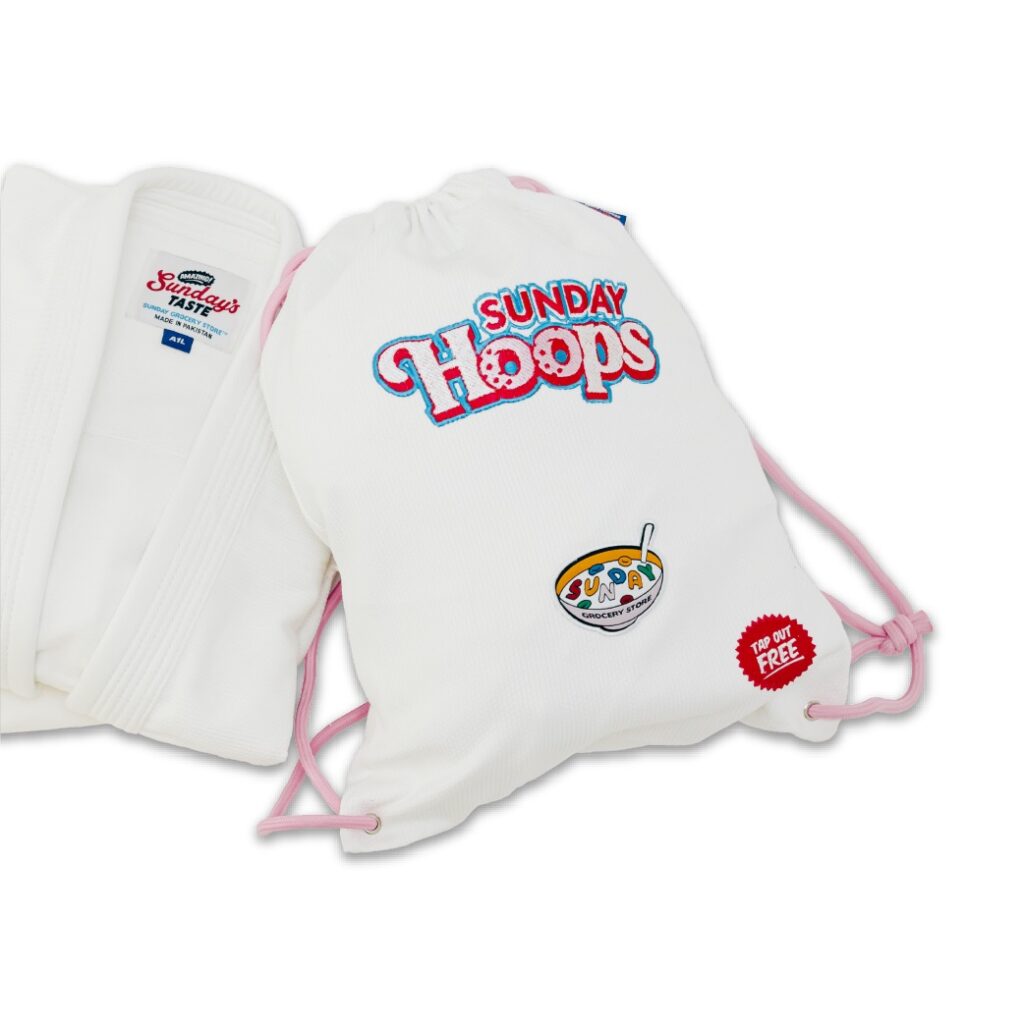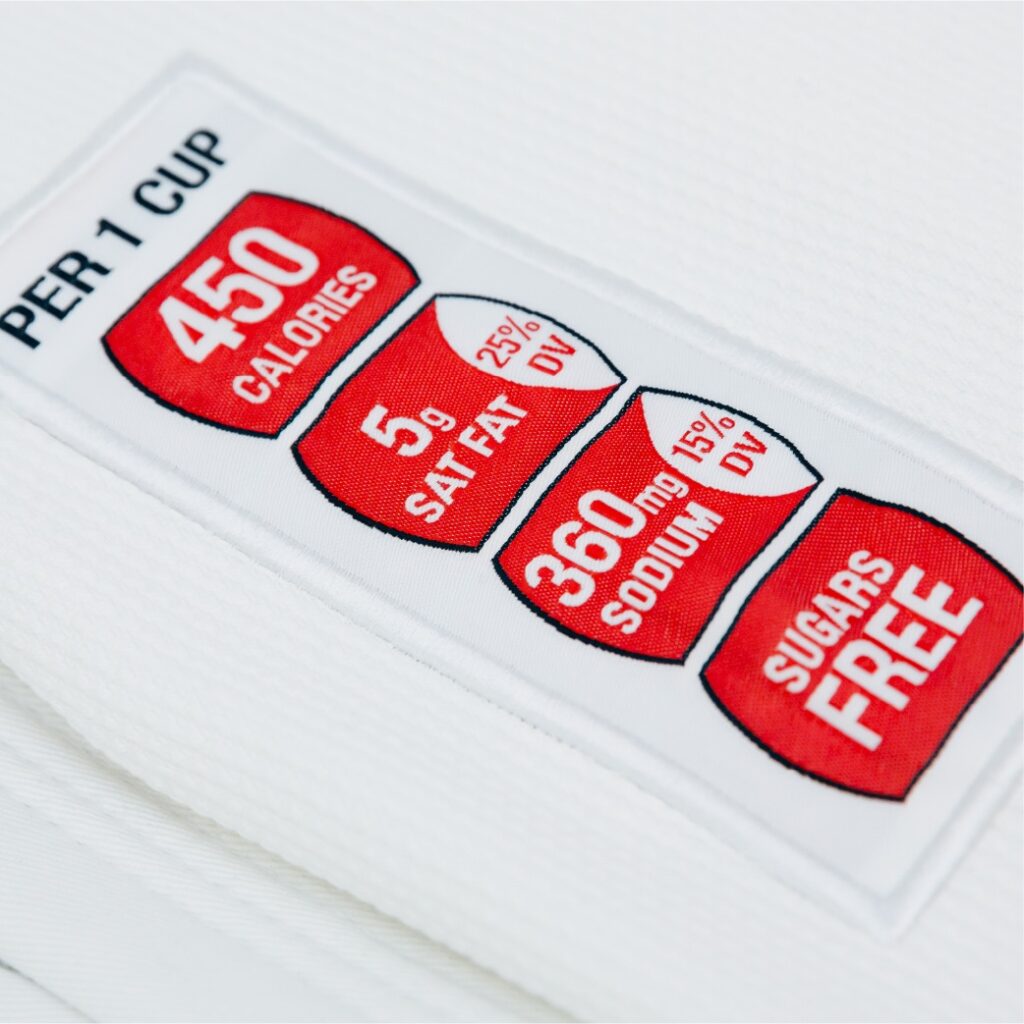 Your last kimono "Sunday Cheese" with "Camembert Cheese" on the back is really amazing. How did you come with such an idea? For French people it can be very odd to have a BJJ gi with "Camembert" on it! You have quite a few products and content that mention France. Why?
Woongdaniel:
All of our products are created from a virtual somewhere. For instance, just like the Camembert cheese and fresh milk in the Dairy collection we recently launched were made on a virtual "Sunday Farm" located in Normandy. Each of our collections has a category for the products; we had cereal and even sparkling water showcased. When we introduced the Dairy collection, we chose France, a country known for producing the most
exquisite dairy, as our inspiration. Can there be a more convincing combination than Camembert cheese and France? Especially in this Dairy collection, we aimed to give a twist to consumers who might only think of us as cute. We incorporated the luxurious and artistic aspects of France into our gi designs, making it my personal favorite collection among all that we've released so far.

Kim Bob:
Our brand aims to showcase a variety of designs and colors, which is why we drop new items with fresh designs every month.
I think the virtual store called Sunday Grocery Store as something that isn't confined to just one place. So, the design concept for this collection was inspired by the unique French product, Camembert cheese, and I believe it was applied to the jiu-jitsu gi in the most
fitting colors.
As mentioned earlier, my hope is for people who consume our brand to enjoy and have fun with it. The product was created with the delightful imagination of a French person wearing a Camembert cheese jiu-jitsu gi while training jiu-jitsu. Profitez-en!
Additionally, stay tuned for new designs from Sunday Grocery Store that have spread globally.
Are there any life lessons that you have learned from BJJ that have helped with the
process of running Sunday Grocery Store?
Woongdaniel:
My favorite quote in Brazilian jiu-jitsu is the one by Gracie: "If you think, you're late". Before creating the brand, I had so many worries like, "Can I do this brand? Can I succeed?" Instead of dwelling on these worries, I instinctively took action first. If I hadn't taken action, I would probably still be thinking with many worries up until now, right?
Brazilian jiu-jitsu is truly a wonderful exercise for living life.

Kim Bob:
Be Humble
There are plenty of brands around the globe. What makes Sunday Grocery Store unique? What more does your brand bring?

Woongdaniel:
There are certainly many gyms and practitioners of Brazilian jiu-jitsu around the world, but I don't think all of these people are competing and aiming for gold medals. I, too, practice jiu-jitsu as a hobby and don't approach it with a serious mindset of striving for goals like winning gold medals. However, most brands seemed to focus on the serious perspective, and I wanted to change this scene a bit. At least, if we put on our gis and practice jiu-jitsu, I hope we can enjoy the sport with a clear mind rather than a focus on competition.

Kim Bob:
Above all, I think our brand will become one that features fun and engaging design concepts and embraces various experiments.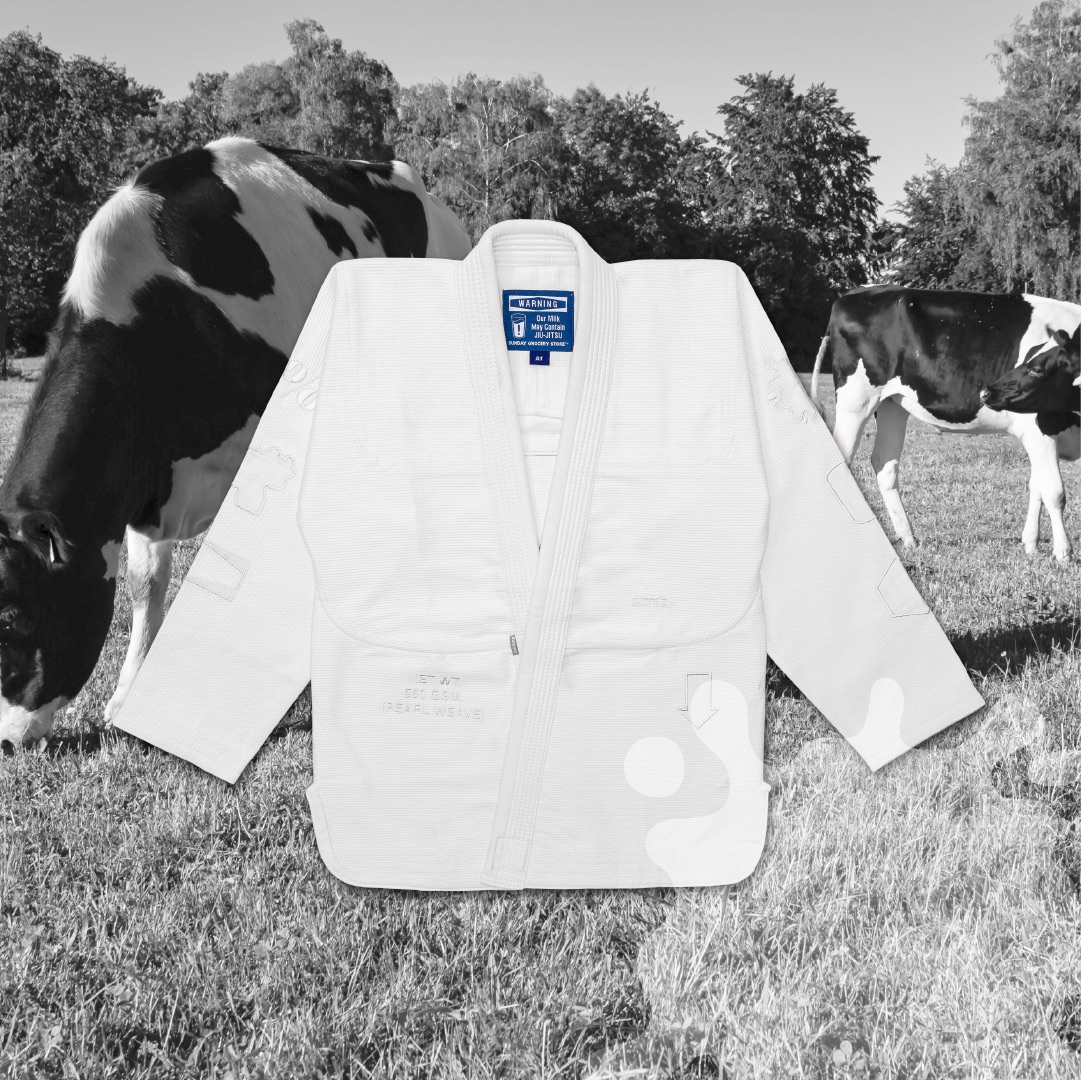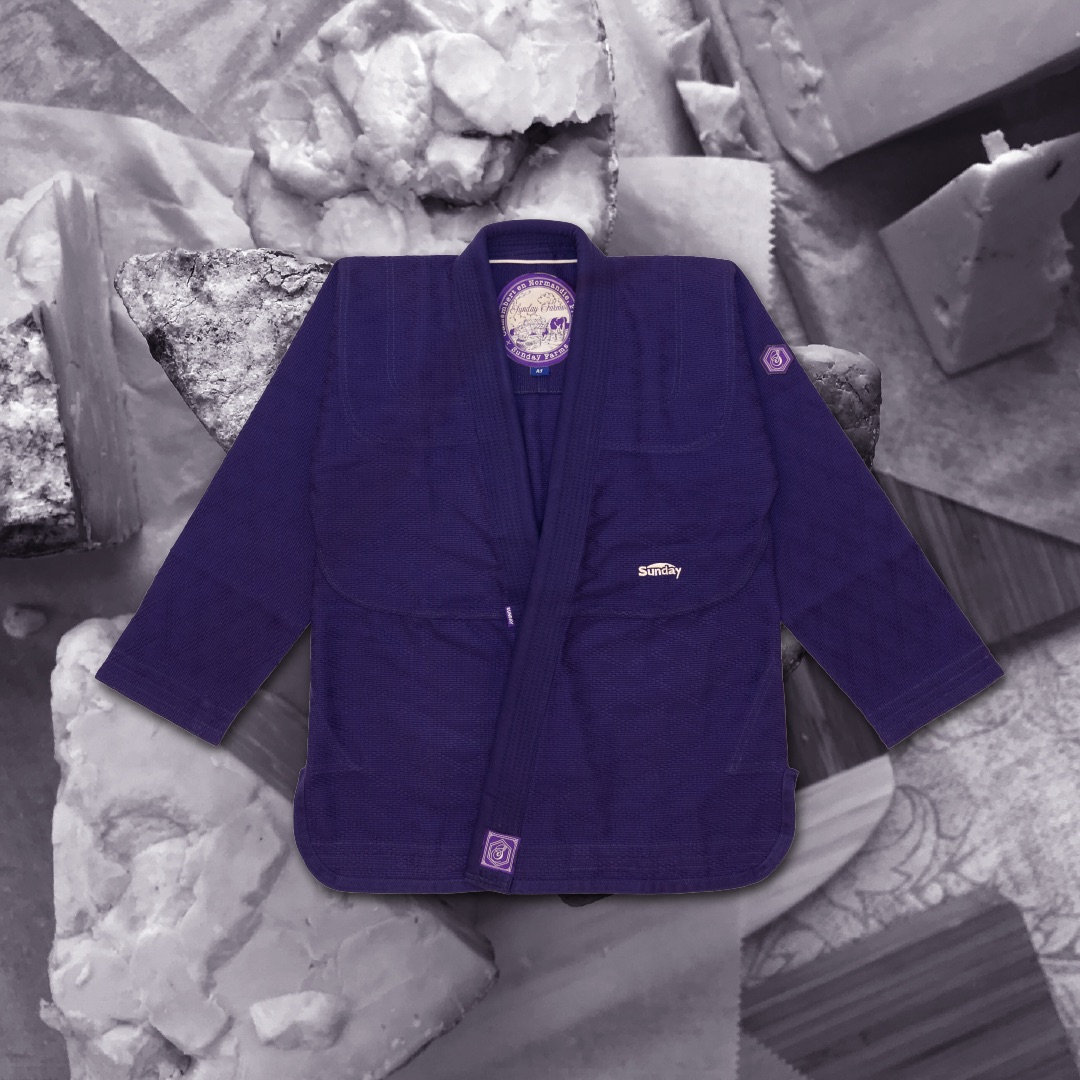 What are your plans for the future of Sunday Grocery Store? Are there any upcoming
products or collaborations that you are excited about?
Woongdaniel:
Fortunately, towards the end of the year, we have an exciting collaboration with a cool brand. It seems like it will be a very fun and unique opportunity to showcase our style well. Additionally, a company from Europe also wants to buy our products, so it seems that the day to easily encounter our brand in Europe is not far away. Since we haven't had the brand open for long, our current goal is to support each other and stay strong without getting tired. I hope that even in the future, this goal remains intact and becomes even more resilient.
If you're curious to learn more about our story, please check out the YouTube link provided here. We've created a documentary that captures the journey we've been on.

War of Gi II Journey Begins
https://youtube.com/playlist?list=PLR4LD-5Kv2HOJ4LRxXZ7w3FwKvNfmAQbM
War of Gi III Road to World
https://youtube.com/playlist?list=PLR4LD-5Kv2HNCeACnnLVizWSv7sfK7LoF
Kim Bob:
We're planning collaborations with streetwear brands and working on various items utilizing the pearl weave fabric. Additionally, we're in the process of organizing diverse projects with various artists. Above all, we'll committed to maintaining our brand's unique identity and not losing our distinctive colors.
To find more infos on Sunday Grocery Store:
Website –> https://sundaygrocerystore.com
Instagram –> https://www.instagram.com/sundaygrocerystore